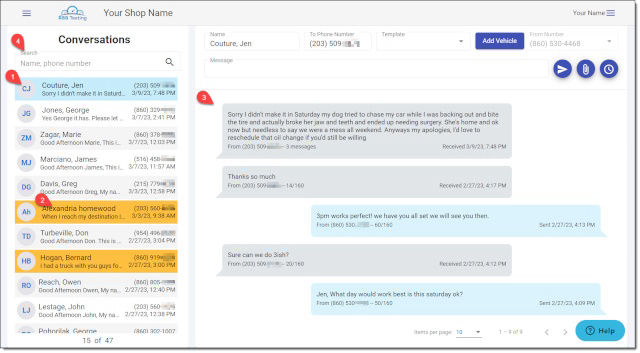 Text Using Templates
Save yourself hours by using quick drop-down templates. Let your customers know the car is ready, or ask them to give you a call when they get a chance. No more phone tag.
Go ahead, ask for the approval of the work to be done, let them know the parts are here, and even use templates with your parts suppliers asking for common stock items to be shipped.


Home Page
Desktop texting for the service advisor in your shop couldn't be easier. Get a notification of incoming messages so you'll never miss one. Quickly see your last 15 messages, search for contacts, add new contacts, choose drop down templates that grab the customers name and vehicle info, print the message history, and include images, estimates, and a lot more!